Meet Ilana Blumberg: Mother, Scholar, Author
November 07, 2008
For Ilana Blumberg, a 2004–05 American Fellow, life has been a series of balancing acts and contrasts, as depicted in her recently published memoir, Houses of Study: A Jewish Woman among Books. The memoir attempts to make sense of her experience growing up as an Orthodox Jew and seeing the contrasts between women's roles in academia in Israel and the United States. While the book has an obvious appeal to women raised in the Jewish faith, Ilana hopes it will also resonate with women everywhere who struggle to balance traditional women's roles with careers and scholarship.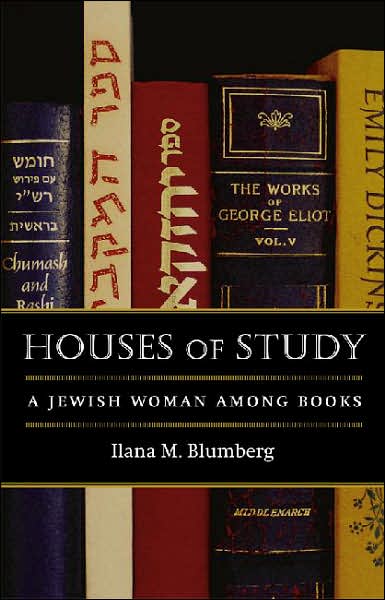 One impetus for the memoir was the year Ilana spent studying at a women's school in Israel. She was surprised to find that the supposedly equal yet distinct women's school did not offer the same opportunities as men's schools did. The women's yeshiva offered few women role models, and the course of study lacked substance. In fact, classes took place in a remodeled kitchen. This experience led Ilana to wonder if she could merge modern values with the religious traditions she grew up with. After her year in Israel, Ilana moved to Columbia University, where she "experienced no glass ceiling." She saw a huge difference between women's education in the Jewish and the secular worlds.
In writing Houses of Study Ilana hoped to help girls in situations similar to hers, as well as to document a critical turning point in women's Jewish history — a time when awareness about the lack of educational opportunities for Jewish women in Israel was beginning to emerge. Today, there are countless places for Jewish women to study, both in Israel and the United States, although much work remains. Ilana hopes her book will influence decision makers in the Orthodox Jewish world to think critically about how girls and boys are educated.
Now that the memoir is published, Ilana is working on a second book, which she began in 2004. Entitled Victorian Sacrifices, it looks at self-sacrifice in Victorian literature. The concept is one that Ilana identified with early on, seeing herself in the heroines of George Elliot's novels who fought to break through barriers imposed on them by society. Ilana received her AAUW fellowship just weeks after her first child was born. To Ilana it signified "the promise of the possibility of being a mother and pursuing higher education." In many aspects of her life, Ilana serves a role model of how to strike a balance — between a traditional upbringing and modern society, as well as between raising a family and managing a successful career in academia.